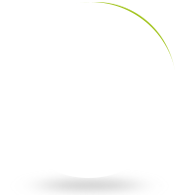 New Cavanna Ltda office in Jundiaí (Brazil) inaugurated
30/10/2017
Cavanna continues to grow globally. Following last year's expansion of our Italian headquarters located in Prato Sesia, on Tuesday, October 24th, the inauguration of the Jundiaí (São Paulo) factory took place.
Cavanna has been present in Brazil with a subsidiary since 2004. Since automatic lines are occupying more and more space, it has become necessary to find a more sophisticated and better equipped facility.
Over 70 customers were present at the event, representing the major local companies. Cavanna presented our approach to correctly and fully measure the benefits of a project, calculating the Total Cost of Ownership of a plant.
The new office has a more modern and spacious structure than the previous one. There are 3800mq divided between administrative, technical, commercial, production and testing offices. The facility employs a total 43 people with 2016 sales of about 5 million euros.
The plant will be the productive point of reference for the local market, for South America, but also for the rest of the world as it is able to develop solutions for primary, secondary and end-robotized packaging.