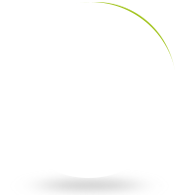 Cavanna wins the Innovation category of the award "From father to son - The taste of doing Business"
04/12/2018
Milan, December 3rd 2018 – The award ceremony of "From Father to son - the Taste of Making Enterprise – VIII Edition" was held on December 1st. An event promoted by CERIF – a research centre on family Enterprises in the Catholic University of the Sacred Heart – with the contribution of Credit Suisse, LCA Studio Legale, KPMG, Mandarin Capital Partners, Lombard International Assurance and the collaboration of the Commercial Chamber of Milan, Monza Brianza and Lodi and Sole24Ore.
After a deep analysis of all the nominations received, the jury proclaimed Cavanna S.p.A. as the winner in the innovation category. The motivation, makes known the Cerif, is "for having developed numerous technological patents on extremely advanced machinery for the packaging, in particular, of food products. These machines are designed to meet the needs of Italian and foreign customers in a unique way. In particular, innovation manifests itself in a spasmodic attention to the creation of value along the customer's supply chain. This know-how is shared through the creation of an open company Academy also outside". Alessandra and Riccardo Cavanna, CEOs of Cavanna S.p.A., collected the prize.
The jury proclaimed Donnafugata S.p.A. as the absolute winner. Special mention also for: Mantero Spa (internationalization), Idea Spa (young entrepreneur), Molino Rossetto (History and tradition), Diemme Industria Caffè Torrefatti S. P. A (Small Business), Fratelli Polli Spa (opening of the capital), M.E. Marittima Emiliana Spa (women in command), Globalpesca Spa (Brothers in command).
"The Italian business world consists of 82% from family businesses, of which 97% have fewer than 20 employees, and each year are over sixty thousand entrepreneurs involved in the generational transition. – Declares Professor Claudio Devecchi, sole administrator and scientific director of CERIF – During the eighth edition of the prize, the Cerif has once again had the honor of rewarding companies that have proven themselves more virtuous in a delicate moment of generational change. Many of them are already in the fifth generation, some even at the seventh. The continuity of the succession appears as one of the most difficult and crucial problems of the family business, not underestimate it is the first step to face it at best".