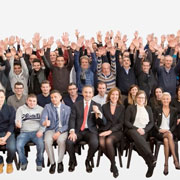 #CAVANNANEVEREVERGIVEUP
With reference to the decision of the Italian government to extend the shutdown of manufacturing industry to contain the COVID virus, Cavanna is working hard & operating to provide the main services in terms of spare parts, both essential and critical to all our customers. We are waiting to receive the definite authorization by the competent authorities. The company is fully operative in Smart working mode for Sales activities, service and technical assistance, engineering, supply chain and accounting. We can also provide remote assistance, with proper connection quality service, thus considering the extraordinary moment we are facing.
Cavanna considers the health and safety of the workers and employees a priority: for this reason, we have adopted all security protocols and sanitization extraordinary measures, as well as the 70% of the company is operating in smart working and thanks to e-collaboration technology. On this purpose Cavanna has activated insurance policy for all its workers, including the smart working ones, in case of covid-19 infection, to reinforce security and precautionary measures already in force.
As a group we are giving extreme attention to the health and safety of our staff and partners, therefore our plants in Italy are closed (except for urgent spare parts shipment) until April, 3rd, in order to grant security and reduce the risk of infection, also as the head of the company keeps working hard and with no interruption.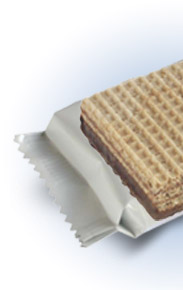 The flowpack is one of the most accessible in the world
Ensure low costs.
Allows the use of smaller quantities of material compared to other types of packaging.
Requires a technology that is not too complex.
Guarantees the shelf-life up to six months after packing. In developing countries, characterized by a low purchasing power, the food industry aims to invest in flow pack, earlier than in other types of packaging.
Find your right solution for your product