A great history that comes from afar
Foundation
16/3/1960
Mario Cavanna founds OMC in Borgomanero.
New Factory
26/7/1961
At Prato Sesia, a 200 m2 building is constructed on a 5000 m2 site and the first "Speed Wrap" machines are produced. The new product is marketed worldwide in collaboration with ACMA of Bologna.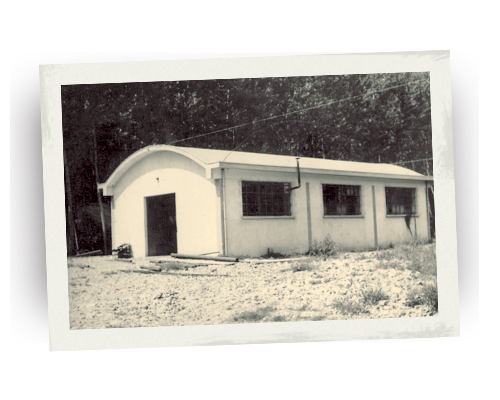 Semi-automatic line
2/4/1965
First semi-automatic line for crackers built at the Pavesi plant (Novara).
Surface enlarged
22/9/1966
Surface area enlarged to 1500 m2 of covered premises.
The Sesia River
4/11/1968
4th November 1968, the Sesia River invades the town of Prato Sesia. 70 cm of water and debris completely halt production in Cavanna plants. With the help of all employees, the plants are cleaned up in just a few days. Production is resumed despite the serious damage sustained.
New sales network
23/9/1970
Relations with ACMA are ended. An independent sales network is created in Europe, the Middle East and Africa. The Model "06" wrapping machine is created.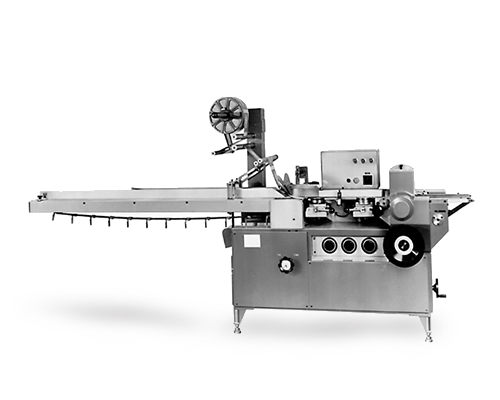 New headquarters
11/2/1971
The new headquarters is inaugurated to satisfy production needs. 8000 m2 of covered premises for offices, plus large departments for machine tools, assembly and testing. The sales network expands to South America, the United States and Canada.
New packaging machine
17/7/1973
The "06NKZ" model is created to handle vertical products.
The first dedicated line
7/5/1974
The first totally automatic cracker wrapping line is created. This line is still in operation at the PUIG company in Caracas.
Model 07
10/6/1976
Production begins on the wrapper that will significantly contribute to Cavanna's international success: the model "07". The launch of this new product coincides with new markets being won in Eastern Europe and Australia.
The company becomes S.pA.
15/3/1979
The privately-owned company becomes a stock company, with 100 employees.
New packaging machine
20/2/1980
The model "14" wrapper is created.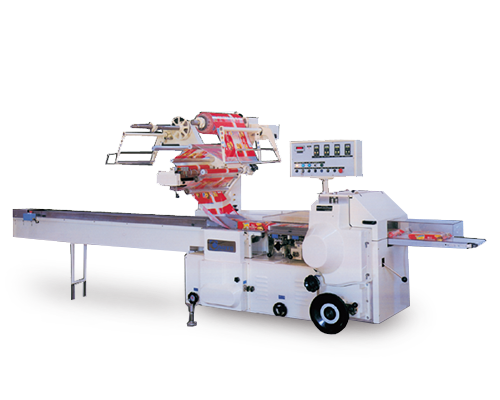 STREAM
29/4/1982
The first loaders with electronically controlled conveyors are produced (STREAM).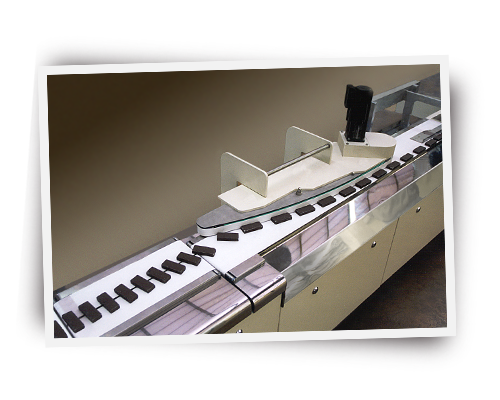 New expansion
18/7/1985
The production area is expanded again.
MAF
15/5/1990
Line for cookies with "MAF" automatic loader.
LOGICA 25
13/4/1992
The first completely electronic wrapping machine is created: the "LOGICA 25"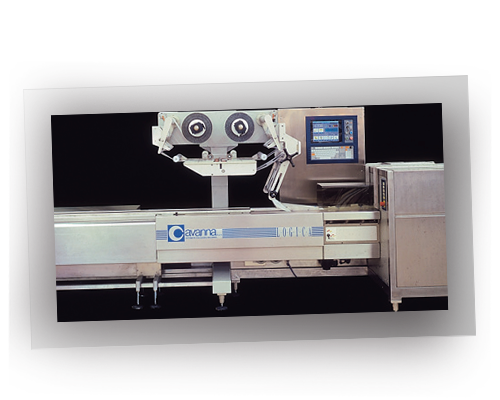 The company is redesigned
6/3/1996
Construction of a new office building and restructuring of green areas change the company's external image. There are now 10.500 m2 of covered space on a total area of 50.000 m2.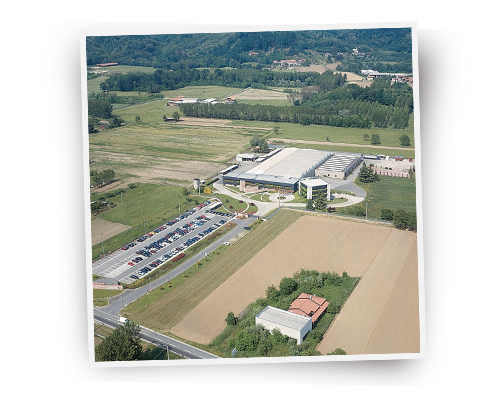 New company logo
13/2/1997
The Cavanna image is renewed with a new logo and constructive concepts. High efficiency and new product design. Alessandra Cavanna starts to work in the company such as sole administrator.
ZERO5
10/3/1999
The completely renewed "ZERO5" wrapping machines are presented at Interpack in Düsseldorf.
Anniversary
11/7/2000
celebration of 40 years of work and dedication.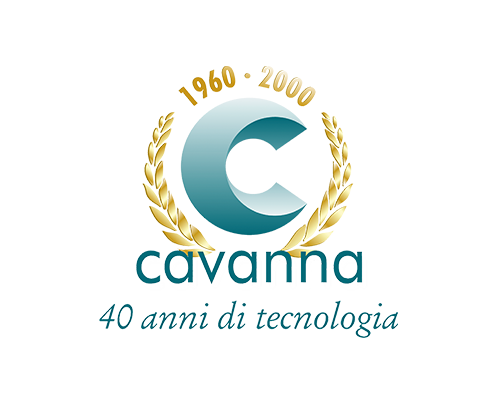 New Generation
18/4/2001
The second generation fully enters the company with the following functions::
MARIO CAVANNA - President and founder
RICCARDO CAVANNA - Chief Executive Officer, Product Development & Customer Relationship area (Sales, technical and production, project management, engineering and information technology departments)
ALESSANDRA CAVANNA - Chief Executive Officer, Business Management Area (Accounting and Finance, Human Resources, Marketing, Quality and Validation)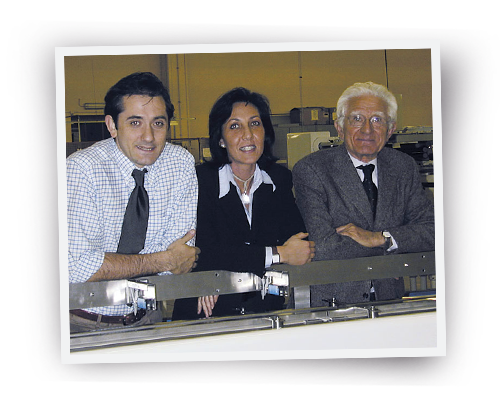 An experiment
13/3/2002
Cavanna tests Mater-Bi film reels on a flow-pack machine for the first time at its MIT laboratory.
Opening of a new branch in Brazil
7/6/2004
Cavanna Brazil is built in San Paolo: Cavanna Maquinas e Sistemas de Embalagens Ltda. In the same year, the first machine completely made in Brazil, "ZERO2", has been presented in the market.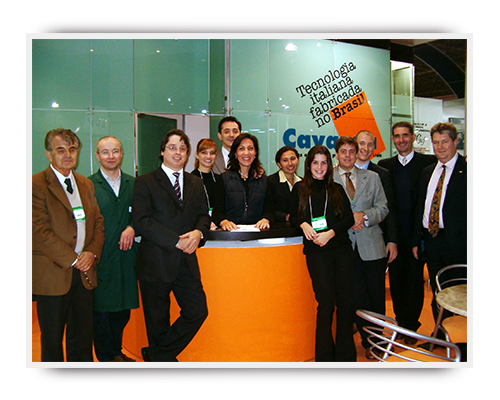 Opening of a new branch in America
15/7/2004
Cavanna USA is built in Allendale, New Jersey – Cavanna Packaging USA Inc.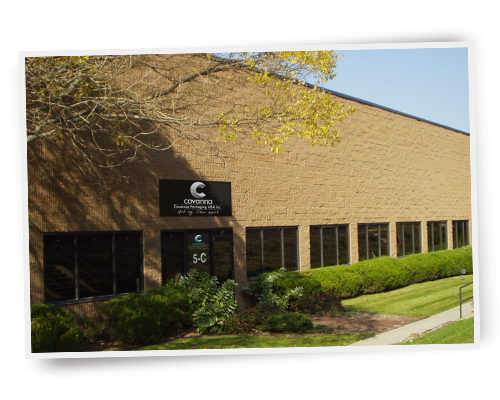 Robotic division launch
25/4/2005
At Interpack Show Cavanna launches its Robotic Division CARTESIO and presents its model G35 EFC a new compact cartoner. Carton forming, filling, and sealing are all integrated in a single unit that occupies minimal space on the factory floor. During the same trade fair was presented also one ZERO5 with ultrasound sealing.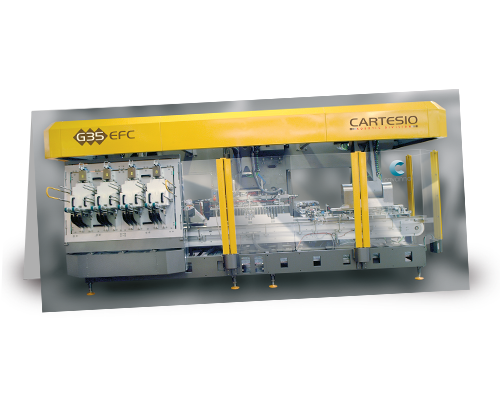 Prato company headquarters
27/4/2005
A new company headquarters is inaugurated at the Prato Sesia site.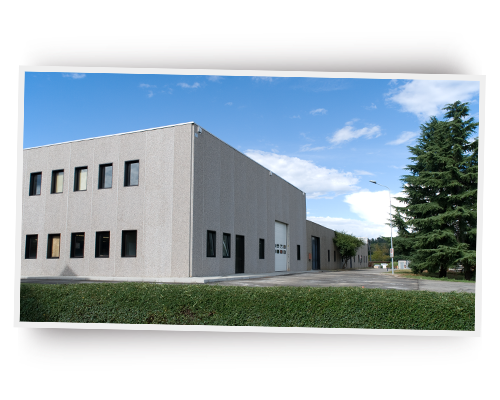 Innovation Award
20/3/2006
Cavanna won the award "Oscar dell'imballaggio" at Ipack-Ima in Milan for the flowpack with ultrasound sealing.
The new group
16/5/2007
Creation of Cavanna Packaging Group.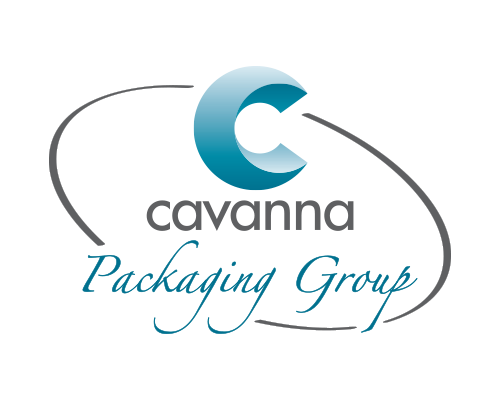 New collaboration
12/5/2008
Start the collaboration with Synchrosys, situated in Turin, that bring to the acquisition in 2009.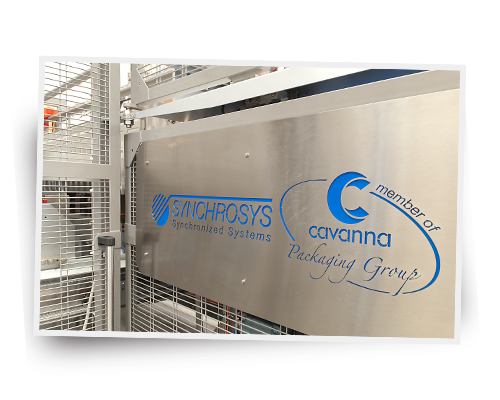 The 50th anniversary
10/8/2010
Celebration of the first half of one century with a party in Oleggio and a conference with the title "Metamorfosi".
New experiment
12/12/2010
Cavanna, in the MIT, try films with PLA and cellulose.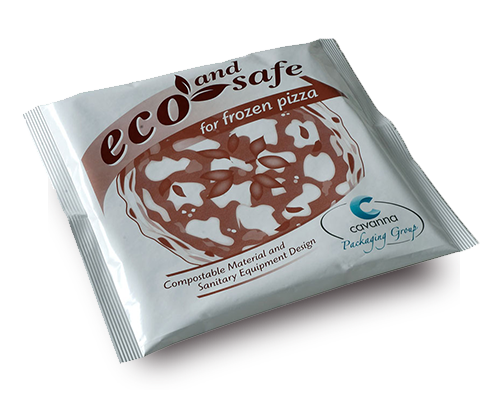 Facility relocation
27/10/2011
the American facility is moved in Duluth (Atlanta) and in May 2012 it was officially inaugurated in the presence of the authorities of the Gwinnett Chamber .
Renewable energies
7/3/2012
Cavanna invests in renewable energy by installing on the roof of the headquarters of Prato Sesia a photovoltaic system of 3200 square meters, which guarantees a 20% reduction in spending electricity.
New test laboratory
15/06/2013
In June, the new TESTCLAB testing laboratory was inaugurated at the Prato Sesia plant.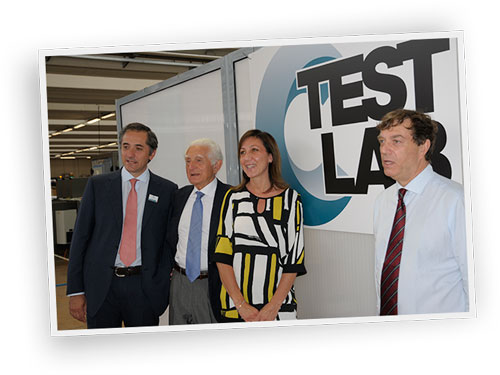 Ring
14/05/2014
The new "Ring" vision system is presented with great success at the Interpack & nbsp; fair (Dusseldorf 8-14 May).
Celebrations
10/4/2015
Cavanna celebrates 55 years of activities
New factory
17/12/2016
Inauguration of the new 3,000 square meter factory
New headquarters
24/10/2017
Inauguration of the new Cavanna Ltda headquarters in Jundiaí (Brazil)
New research department
8/4/2018
New R&D department of 1,100 square meters
New company logo
6/5/2018
The Cavanna image is renewed through the new company logo and the new concepts it expresses