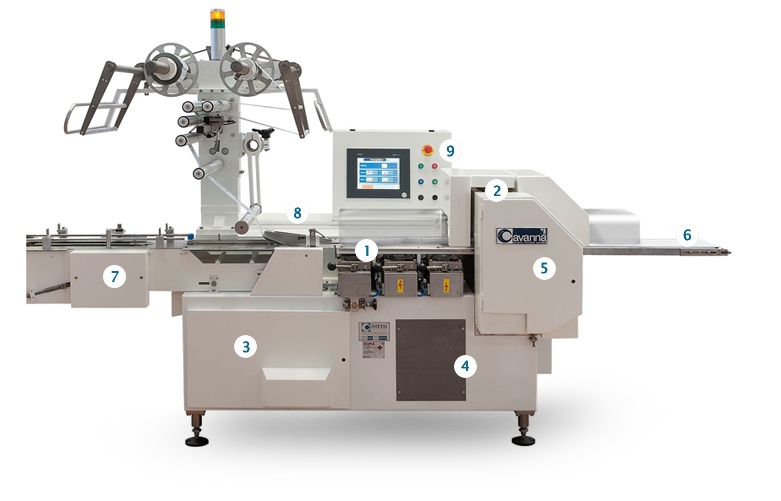 Wrappers Revamping Program
Suitable for all wrappers but mostly devoted to mechanical machines Cavanna 07 that will be modified and transformed in electronic machines (Electronic Rockwell A.B. or Elau Schneider).
The refurbishment consists of the following steps:
A complete mechanical refurbishment with replacement of all worn parts with new parts of the latest technology (materials and design)
Replacement of main motor, transmission chains sprockets, PIV and differential box with a set of servo driven motors driving the different functions of the machine
Supplying a new panel with commercial controls, electronic drivers, touch screen, Sercos technology, software etc.
Properties:
Sealing wheel

Crimper jaws, knives and anvils

Removal of PIV and differential box

Servo driven motors

Removal of 88 dwell gear box

Discharge conveyor

Repainting of the structure if requested

Electrical panel

Touch screen HMI
Options available on request:
No product-no bag
No gap-no seal
Photocell for print centering (Registration)
Air evacuation in packages
Gusseting
Coders and labelling
Cooled sealing wheels covers
Before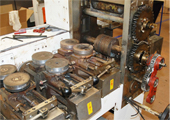 After